e. INTUCH NORDUCH Mjaerumhögdas Classic Sound
u.

NUCH Fab Four´s Född På Fest
dob 2004-11-29
Hips A and elbows 0/0
Eyes clear 2009-03-21
Breeder: Anne Mette Sletthaug, Norway
Bianca owns now by
Family Hemphälä in Sundsvall.
Results:
Shows
BIS-puppie GRK
BOB, BIS-4 puppie SSRK

1:1 youthclass with HP
1 openclass

Obediance
1:st price class I

Tracking
Passed aptitude class
3x 1 openclass - Swedish TrackingChampion

Functiontested

Accomplished mental description
Other:
Mette came from a litter with 8 puppies and they are all free on hips and elbows.

Mette have one litter of her own, our O-litter.
See Mettes statistics here
Some of Mettes children


SVCH
Seamountain´s Order Of St Benedict
BOS-puppie
BIS II-puppie at GRC Open Show
CC-quality, 2 Best dog, R-CACIB
3x 1 openclass - Tracking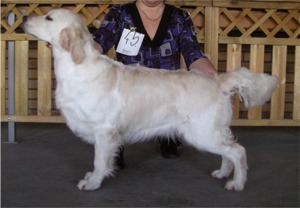 SVCH
Seamountain´s Order Of St Maria
BIS-puppie x3 GRC
BOB-puppie x5 & BIS 3-puppie SSRC
BIS - GRC Open Show
CC-quality, 5 Best bitch
3x 1 openclass - Tracking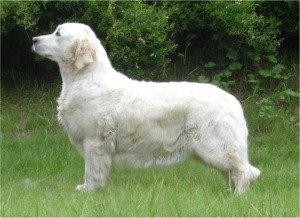 Mette 4½ år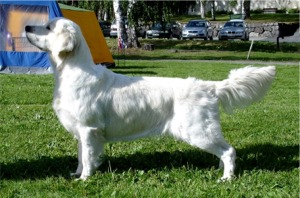 Mette 19 month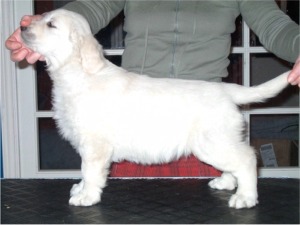 Mette 8 weeks